Where to start from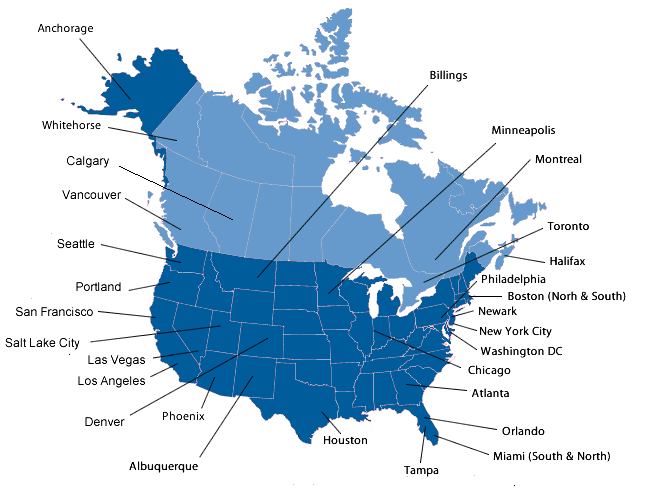 The map above indicates the cities where you can collect your vehicle and our Tourbook gives you some ideas of things to see and do. If available you may be able to return to a different city – BOOK EARLY is the key for a one-way rental.
If your plans call for crossing the border, you will find it simple and easy. You can collect your vehicle in Canada or the United States and enter the other country, as long as you return to the originating country. Unfortunately, one-way rentals between countries are prohibited.
All rental centres are closed on Sunday's and on National Holidays.