C30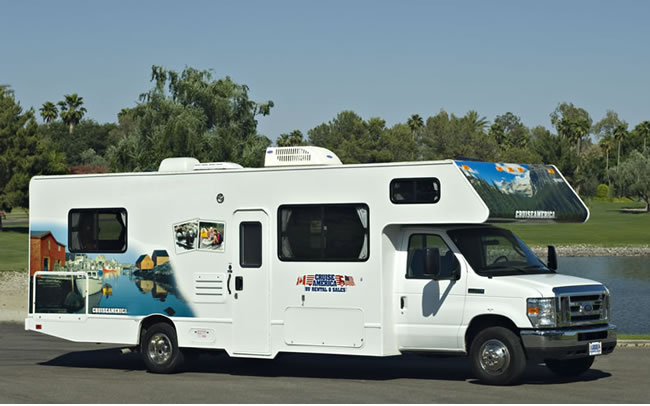 Is 30' long, 8'4" wide excluding mirrors and clearance height is 12'. It is suitable for a family of seven and ideal for two couples; it is also popular for the couple travelling alone on a long rental. There is a separate bedroom at the back with a queen-size bed (60"x74"), a double bed over the cab (57"x96"), a convertible dinette bed (38"x68") and a convertible sofa-bed (42"x68"). There is a separate shower and a separate basin and flush toilet; a 3 ring cooker hob, 'fridge and microwave as well as an on-board generator, a furnace for heating and an am/fm radio.
C30 Reviews
There are currently no reviews for this vehicle. Be the first to review by clicking below!
Leave your review...